Awesome Trip: Kennebec River Rafting!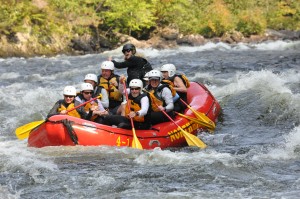 This was our first time whitewater rafting and we had so much fun! Our guide, Derek, was friendly, knowledgeable, and had a great sense of humor. We loved the BBQ lunch, much better than the usual cold sandwiches, and were impressed with how quickly everything was set up and prepared for us. We will definitely be back next time we visit Maine!
Rating: Excellent⭐⭐⭐⭐⭐
Christine & Mike P.
Huntington, New York