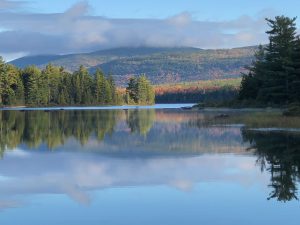 Best Maine Adventures for your fun family travel plans when you visit Moosehead Lake!  Choose from a variety of mild to wild fun outdoor adventures when you are in search of the best Moosehead Lake things to do and Maine outdoor adventures.  Our best Moosehead Lake things to do were compiled for our family visitors and outdoor enthusiasts seeking a fun range of the best outdoor Maine adventures.  At the footsteps of your unique Moosehead getaway and stay at Northeast Whitewater Yurts and campground, there are waterfalls, variety of hikes, biking trails, wildlife watching, moose, whitewater rivers, ponds, lakes and streams for your outdoor fun and enjoyment to make your Moosehead Lake vacation the best Maine adventures getaway!
Here's our list of the best Maine adventures in our best Moosehead Lake things to do – we've picked 7 of our favorite Moosehead Lake Things to do for your convenience.
Maine Moose Watching Tour – #1 moose tour at Moosehead Lake!  Hire a guide and get up close and personal to the magnificent Maine moose.  Moosehead Lake is known for the best moose tour sightings. The local knowledge gained on a guided moose tour is priceless.
Visit Moosehead Lake State Parks – Lily Bay State Park – Mt Kineo State Park on Moosehead Lake!  Take a ferry to Mt Kineo State park for hiking, golfing and enjoying an "island" getaway.  Lily Bay state park is the best spot for biking, natural trails, hiking paths and a campfire picnic.
Best Whitewater Rafting – Mild to Wild White Water Rafting Trips!  Family fun to wild, adventurous rapids Northeast Whitewater rivers are the best whitewater rafting in New England and Maine rafting trips launch at Moosehead Lake.
Hiking the Maine Highlands – Waterfalls – Moosehead Pinnacle Pursuit!  Multiple waterfalls, half day family hikes, and more challenging day hiking trips are within 10 miles of Moosehead Lake.  Known for Gulf Hagas: the Grand Canyon of Maine", the Appalachian Trail and epic hiking challenge, Moosehead Pinnacle Pursuit – this is a hikers paradise!
Cultural Heritage of the Maine Woods – Historical Sites!  Thoreau said, "I went to the woods because I wished to live deliberately…" We celebrate stewardship of Maine's unique cultural heritage and natural resources.  Ahoy! on the Kate – Katahdin Steamship with history of logging; a top sightseeing cruise for all ages.  Don't miss the walking history tour of B52 Plane Crash Site.
Paddling Trips – Canoeing – Kayaking – Stand up Paddleboarding!  With multiple ponds, lakes, streams and rivers to enjoy a leisurely canoe paddle, stand up paddle boarding adventure or kayaking tour to see loon, mergansers, eagles fishing and even moose feeding; on water excursions are perfect for all ages and abilities to experience the perfect paddling touring trip.
Wildlife Watching – Nature Tours – Birding – Scenic Sightseeing Drives!  Adventuring made to  be relaxing is a scenic sightseeing drive to look for moose, grab an ice cream and enjoy the lake communities of Monson, Greenville, Kokadjo and Rockwood.  Haven't found your moose yet?  Hire Northeast Whitewater Maine moose watching!
When visiting Maine, make Moosehead Lake your "must to do" and experience our two state parks, historic landmarks, the history and heritage of our Maine woods, fun mild to wild activities, all the while getting the best Maine adventure experience with friends and family. Northeast Whitewater is proud to be your Moosehead Outdoor Adventures offering affordable, fun outdoor activities at the heart of moose country.  Contact us for your best Maine adventures 207-695-0151 and we hope our  list of our best Moosehead Lake things to do has got you planning or ready to book your vacation!