Being a Mainer, it's easy to see why living the Maine life is so special to us.  Maine is a place with vast forests, mountain views and amazing hikes, world class rivers for fishing and rafting, miles of rocky coastline and hardy people that offer big smiles, open doors, good talks and character that is undoubtedly special in this big, beautiful state we call home.   Northeast Whitewater is owned and operated by two Mainer's each with unique experiences and individual interests with the common goal to share with our guests, what we love about Maine.  The Moosehead Lake area is our home and at the heart of what we do.  We are very excited to show you our Maine Life.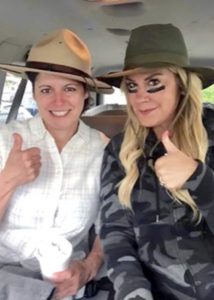 Vanessa Santarelli from Your Maine Concierge organizes unique Maine experiences to showcase all that our great state has to offer visitors and locals alike. MaineLife takes you around the state with Erin Ovalle to meet fascinating locals, explore new places to visit, and uncover the positive stories you won't hear anywhere else.  Northeast Whitewater was fortunate to be asked to take MaineLife on a Moose Safari!  Maine moose watching is a popular activity for guests, visitors and Maine people to explore the back roads seeking out moose.  Northeast Whitewater offers daily moose watching tours centered around the habitat of when moose are moving to feed on shallow ponds, bogs and wetlands.  Guests can choose from our most popular moose canoe tour or a land excursion to see moose in the wilderness of the Maine woods.  MaineLife opted for the land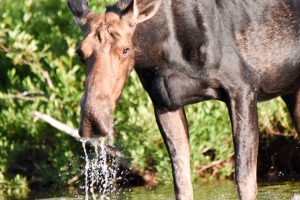 excursion to maximize a short outing to be entertained, see some wildlife and of course MOOSE with guide Jess!  We saw black bear, deer, moose, an osprey, mergansers and beautiful scenery together on our morning outing.
In Season 4 Episode 12, Moosehead Lake was the featured location and Northeast Whitewater, along with Blair Hill Inn and Jack's Air Service had the fortunate pleasure to share stories about our businesses to the viewers.  You can watch the Moosehead Lake episode here: https://mainelifemedia.com/mainelife/
Northeast Whitewater is a family oriented, nature based outdoor adventure destination that inspires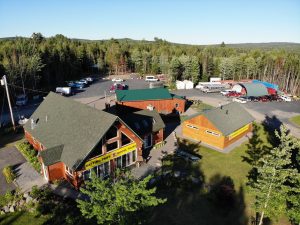 vacationers, families and youth in outdoor educational pursuits, through guided interpretation in eco-tours, on water trips, wildlife and moose watching, at Northeast Whitewater Lodge, Campground & Guide Service at Moosehead Lake, Maine. We suggest the right activities for you with insider information on where to eat, what to do, and where to stay with our campground and yurts or with our preferred lodging partners at Moosehead Lake.  As your guides for the best Moosehead Outdoor Adventures we look forward to your visit and next adventure with us whether that be whitewater rafting, moose watching, a yurt stay and exploring the Maine highlands and lakes with us!
"Led by Erin Ovalle, Maine Life Media is a production company based in Portland, Maine. The company was launched in 2016 to produce the show MaineLife, which explores some of the best local stories you might not otherwise hear about, and has grown to also include This is Maine, a community-focused show that takes Erin on the road to cities and towns across the state celebrating all of the things that make Maine the best place to live and work."