Have you heard of Monson, Maine?  When you visit Northeast Whitewater, make Monson a must stop for things to do in Monson, Maine. This is where arts and the outdoors collide!  Monson, once known for its slate quarries and furniture-making received a dramatic infusion of cash for the arts, agriculture and recreation by the Libra Foundation.  The Libra Foundation purchased a dozen houses, a community center and a general store along Monson's main drag — as well as a farm on North Guilford Road.  Libra chose Monson in part because of the town's proximity to natural attractions — like Moosehead Lake and the Appalachian Trail — and its history with the arts.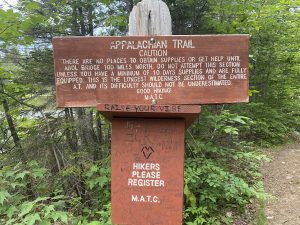 Perfectly situated (in our opinion) to Monson and Moosehead Lake; Northeast Whitewater is located smack dab in the middle of these beautiful destinations.  We talk a lot about Moosehead Lake, since it's the largest lake in the state of Maine and known for its wide open spaces, abundance of wildlife and recreational activities.  Monson is its own unique hidden gem, though and this post is dedicated to why we love Monson, Maine so much.
Things to do in Monson, Maine
Food is always a first around here, so take a look at our favorite foodie stops in Monson.  Spring Creek BBQ has fall-off-the-bones-ribs,  Mouth-Watering Mac N Cheese, Fresh Grilled Burgers and the best homemade deserts in town.  Lakeshore House is a great spot for open mic nights, enjoying a cocktail (or two on the shores of lake Hebron) and getting lunch or dinner.  Just know that if you are in a hurry, this isn't the place for you!  The Quarry is next door offering fine dining.  Food is made to order (and spectacularly tasty), but reservations are required with limited seating in this quaint space.  Last, but definitely not least, we rave about the Dagwoods at the AE Robinson store.  No joke, the pizza and dagwoods here are excellent, so grab a sandwich, some drinks and it's time to hit the trails.
Which leads me to hiking trails around Monson.  Our most recommended hikes as things to do in Monson, Maine are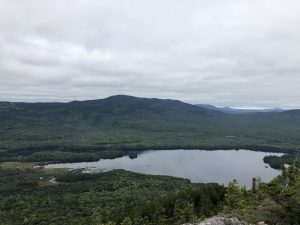 Borestone Mountain and exploring area waterfalls at Wilson Stream and Tobie Falls.  Borestone is a bird sanctuary managed by the Maine Audobon.  The views of the surrounding mountains and lakes are gorgeous and all you need is a few hours to explore here.  Swimming and exploring waterfalls around Monson are definitely a favorite!  Hire our guides or stop by Northeast Whitewater for area info on the Monson swim holes and hikes that top our list of things to do.
Lastly, Monson is all about the arts.  You can participate in a pottery class, learn from local artists and view the creative work that is on display at the Monson Arts.  Don't forget to stop by the Monson General store, next door to the Monson art studio for a local wine, cheese or craft beer to pick up and enjoy when you arrive at your next destination.  We hope that you next destination is right here at Northeast Whitewater!  Stay with us in our yurts, adventure with us on a whitewater rafting trip or explore the wilds of Maine on a wildlife and moose watching tour.  Whatever your pleasure, make Monson a must stop, just 5 miles south of Northeast Whitewater on Route 15, where arts and the outdoors collide!