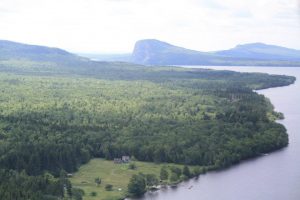 A visit to Moosehead Lake will leave you completely satisfied enjoying the Maine woods, rivers, and mountains all the while adventuring in a scenic and beautiful place. Some of Northeast Whitewater season highlights include being a big part of your Maine vacation.  Thank you to the best guests any business could ever ask for!  We are thankful you visited Moosehead Lake and enjoyed what this area offers.  We understand folks have many choices when planning vacations, that's why we are so appreciative that you chose to spend it with us!  Thank you so much for you kind words, support and continued love of Northeast Whitewater.  That resonated hugely with the amount of wonderful reviews we received this year.
Your kind words are a big season highlight and sound a lot like this:
"We had a great time! We saw THREE moose! A bull, a cow, and a calf!"
"We ran Canada Falls in late August 2019. What a wonderful trip! Staff was great. They were friendly and fun and passionate about rafting!"
"Beyond Amazing.  I can't say enough.  My family, including my 7 and 9 year old boys, LOVED IT!"
"This company really thinks of everything with great quality, care and customer service. We're already planning our next trip back!"
…and so many more!!!!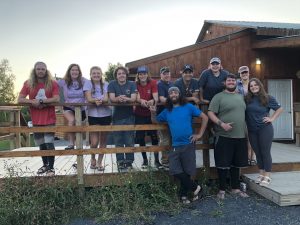 We had the fortunate opportunity to have a wonderful returning guide staff this season.  The experience, longevity and passion for what our guides do day in and out is evident in their work and exceptional customer service.  The business climate and labor shortage in Maine thankfully did not impact us as hard as some other businesses.  We are positive that the environment we live and work in is a wonderful place for young men and women to grow interpersonally, gain skills and knowledge to impact their futures, make lifelong connections, all the while having fun along the way.  Considering your opportunity to Live & Work in Maine; visit for a week, stay for a lifetime.  If you have thought about becoming a guide, consider one of our guide training programs and join our team!
Gearing up for  -winding down from- and everything in between is what makes our season so much fun.  Northeast Whitewater is a three season adventure resort destination offering moose tours, rafting trips, campground with yurts, outdoor instruction programs, adventures from mild to wild and has the best guides around.  During the winter months, Northeast Whitewater keeps busy marketing and advertising our Maine small business; with networking engagements, participating in camping and outdoor shows and events around New England.  For the winter of 2020, Northeast Whitewater staff is already signed up to participate at:
Springfield RV, Camping & Outdoor Show at Eastern States in W. Springfield, MA 2/14/20 – 2/17/20
Worcester RV & Camping Show at the DCU Center in Worcester, MA 2/21/20 – 2/23/20
More engagements to follow, so stay tuned and we look forward to seeing you soon!  Thank you so much for getting to know us, whether through our outdoor adventures or staying here at our campground; we love it here and are glad we were able to share Northeast Whitewater with you.  Until next time, take care and keep traveling; it leaves you speechless, then turns you into a storyteller.