It couldn't "yurt" to choose a yurt when you start planning your next vacation.  When you think about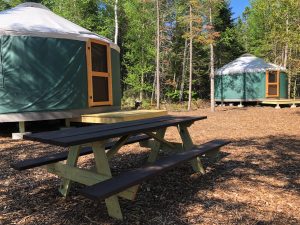 a yurt, you may have questions about what it a yurt is or why you should consider staying in a yurt.  It's simple: the experience of bringing people together is easy in a yurt; there are no corners or obstacles, just a communal space to share and enjoy together.  Yurts not only bring people together, they are a uniquely, fun way to experience camping in the outdoors with modern comforts.  And did we mention how amazing yurt camping is when it's raining?  Yurts keep you dry, out of the elements, all the while enjoying a camping experience with friends and family.  An unforgettably amazing nature vacation awaits; and it yurt so good!
Northeast Whitewater is located just south of Maine's largest lake, Moosehead Lake.  The Moosehead Lake area is home to mountains, rivers, ponds, wildlife, moose and 3.5 million acres of forestland, known as the North Maine woods.  When you think about the vast surroundings in nature that surround us, it's quite simply one amazing place.  Northeast Whitewater is well known as the Moosehead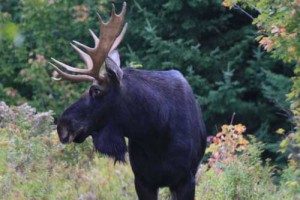 Area Outdoor Adventures, with experienced Maine guides that lead guests on informative, interactive and exceptional guided trips – and our guides are fun to spend the day with!  When you stay at Northeast Whitewater, you can choose from our king bed yurts that sleep 1-2 guests or more family circled bunk bed yurts that sleep up to 6 per yurt.  Northeast Whitewater has 4 yurts and 1 amazing place for  all Moosehead Lake Things to Do.  With outdoor adventures and on site activities for whitewater rafting, moose canoe tours, waterfall hikes and paddle boarding; you may find that challenging the guides at a game of volleyball means that much more!
Considering what to do on your next camping trip?  Visit Maine's Moosehead Lake area and stay at Northeast Whitewater in our yurts!  No need to worry about packing a tent and all that camping gear, instead grab your personal items and come ready for some time well spent in the outdoors, enjoying the stars each night from the yurt dome, sleep in a comfy bed and let Northeast Whitewater be your guide to some amazing adventures all right here at Moosehead Lake!
Interested in more information about Northeast Whitewater Yurts?  We are glad to help!  Get started by contacting Northeast Whitewater today!  207-695-0151