Moose Canoe Tour and Ice Caves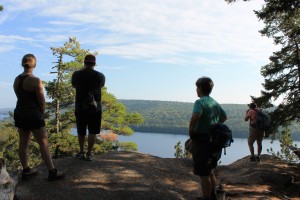 Our guide did an amazing job on our Moose Canoe tour last week! She is experienced and knows the area very well. We saw 4 moose and really enjoyed ourselves. We were on the lake about 2 hours and also saw a loon which was awesome. If you go, volunteer to have the guide in your canoe! That's what my wife and I did and it was a good move. It was a lovely lake and overall experience was great. The ice caves were the next day. Harrison was great as well. We enjoyed talking to him and getting to know him better. He got us there safely and although it was quite a drive, we had a lot of fun! The caves require some climbing and you should wear long pants and shirts. Take a change of clothing if it's warm is our advice. Northeast was terrific to work with and took good care of my family. Thank you Jessica and Harrison.
Rating: Excellent ⭐⭐⭐⭐⭐
Mike S.
Reading, Pennsylvania